Belgian pharma packaging company relocates
To a new facility in Aarstelaar, near Antwerp
LGR-VTK has relocated its healthcare folding cartons business to new premises near Antwerp, Belgium
LGR-VTK, a Belgian manufacturer of healthcare folding cartons, has relocated to new premises in Aarstelaar, South Antwerp, reinforcing its leading position in the Benelux region.
The company, which is part of the LGR Emballages Group, also has its LGR-Goldprint plant in Brussels.
LGR-VTK's existing facilities in Deurne had been improved and adapted to be in compliance with GMP standards, but the company says they did not provide the most efficient workflow. It has therefore moved into a modern 4,000m2 plant, which is fully in line with current industrial requirements.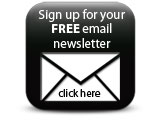 LGR-VYK has carried out a major upgrade of its production equipment, particularly in the cutting and final packing sections, as well as in the workflow.
Companies