BioOutsource doubles capacity for biologics contract testing and biosimilar characterisation
Will create 50 new jobs in Glasgow
BioOutsource has opened a new facility in Glasgow to meet increased demand for its services
Glasgow, Scotland-based BioOutsource, which became part of Sartorius Stedim Biotech Group in April, has opened a new facility which doubles capacity for future growth and will create 50 new jobs.
The move is in reaction to increased market demand for the company's contract testing services.
'Our opening of this new, state-of-the-art facility demonstrates our commitment to our growing list of global customers,' said BioOutsource CEO, Gerry MacKay. 'Demand for our services remains high and we are doubling our capacity to make sure we are ready to support the robust pipeline of biotech and biosimilar products currently in development.'
It is estimated that in opening and running the new facility, the contract testing services provider will create approximately 50 new jobs for scientific and technical professionals in the next six months.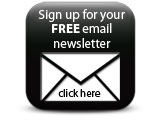 MacKay continued: 'This is a great opportunity for life science professionals to join an exciting and rapidly growing company. With the recent acquisition by Sartorius Stedim Biotech we expect to become one of the largest employers in this sector in Scotland and further investment in new services is already planned.'
Companies