Cargill invests US$15m in alginates business expansion in France
Aims to provide sustainable supply of high quality alginates for pharma and food markets
Cargill is investing $15m in upgrading its alginates plant in Brittany, France
Cargill is upgrading and expanding its French alginates production plant in a US$15m investment, with the aim of providing a sustainable supply of alginates to the pharma and food markets. Alginates are a thickening and gelling agent extracted from seaweed.
Cargill will expand its capacity and improve safety at its alginates plant in Lannilis, Brittany, France. Its environmental performance will also be enhanced through more efficient waste water processing.
The plant is located near the French coast, where Cargill works closely with local fisherman to ensure a secure and sustainable source of fresh brown seaweed, from which the alginate is extracted.
Bente Korsgaard, Head of the alginates business for Cargill Texturising Solutions said: 'We expect to see an increase in the number of companies utilising Cargill alginates for product innovation, to reduce recipe costs, or to secure a more reliable supply chain. Cargill is now in the best possible position to support them.'
Combined with Cargill's technical, applications and regulatory knowledge, the company is able to offer a range of alginates with special gelling and thickening functionalities for food and drink, pharmaceutical and personal care applications.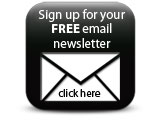 Alginates are part of Cargill Texturising Solutions' wide ranging portfolio of texturisers, ranging from single ingredients, such as pectins, carrageenans, starches, lecithins, locust bean gums and biopolymers to multi-component functional food systems.
Companies