Catalent forms Quality, Product Development & Regulatory Affairs Organisation
Sharon Johnson will head the business
Sharon Johnson will head the newly formed organisation
Catalent Pharma Solutions has established a Quality, Product Development & Regulatory Affairs organisation, which will focus on partnering with customers as part of the company's New Product Introduction Excellence programme. The programme is an important part of Catalent's revenue and growth strategy, and according to the company has expanded at a rate of more than 70% over the past three years, from 59 new product launches globally in 2012, to 97 in 2013, and 175 in 2014.
Sharon Johnson, Senior Vice President, Global Quality & Regulatory Affairs, will head the newly formed organisation. She will oversee a global function that includes more than 1,500 scientists, quality and regulatory affairs experts.
Previously Johnson had served as Catalent's Senior Vice President, Global Quality & Regulatory Affairs since 2009, overseeing the roll-out of Catalent's Global Quality Management system to more than 20 global sites. She has more than 30 years of experience in the pharmaceutical industry, including API and multiple dosages forms, from discovery and launch of NCEs and life cycle management.
Prior to joining Catalent, Johnson was Vice President of Quality for GE Healthcare's Medical Diagnostic Division, having previously worked for Baxter Healthcare and Sanofi Aventis.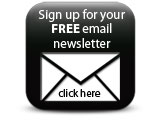 'The overall goal of the Quality, Product Development & Regulatory Affairs organisation will be to drive excellence and reliability across all of the products that we make and deliver,' said Johnson. 'Our customer promise is not only to provide a reliable supply of their current, ongoing products, but also to deliver new products with the same rigorous commitment to excellence. Bringing together these two functions into one team will tighten collaboration and the partnerships across the organisation which are needed to bring more new, innovative and life-saving products to market quicker.'
Companies