Catalent forms global alliance with Parexel
Contract Manufacturing | Regulatory
To streamline clinical trial material supply chain process
Catalent Pharma Solutions has entered into a global alliance with Parexel International, a provider of biopharmaceutical services, in which Catalent will provide integrated services and technologies across the clinical trial material supply chain.
The agreement follows Catalent's acquisition of the Clinical Trial Supplies business of Aptuit in February, which enhanced the firm's leading global position in advanced delivery technologies for drugs, biologics and consumer health products.
'As clinical trials become more complex, we feel it is imperative to help sponsors devise supply strategies and organise consistent manufacturing, packaging, and delivery of trial-related supplies to locations around the world,' said Gerry Hepburn, chief operating officer, vp and general manager of Clinical Supply Services at Catalent.
'Parexel, with its extensive and unparalleled track record in clinical development, is the ideal partner for Catalent in this alliance, which will enable our customers to compete more effectively in the global marketplace.'
Catalent will plan and develop supply strategies for Parexel, supply materials and packaging solutions and handle distribution to trial sites, as well as manage depot, site and patient inventory and material return and destruction.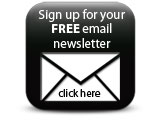 Kurt Norris, corporate vp, Clinical Logistics Services at Parexel, added: 'In establishing this alliance with Catalent, we have chosen a partner that is uniquely positioned to help biopharmaceutical companies reach critical development milestones through more efficient delivery of clinical trial supplies.'
Companies