Changing the concept of quality
The cost of a pharmaceutical ingredient is determined by far more than its monetary value. Hilary Ayshford talked to Tom Beil, vice president of quality at SAFC, about the ways in which the industry is seeking to protect itself
Medicines were among the top categories of counterfeit articles detained at EU borders, at 10% of the total
The cost of a pharmaceutical ingredient is determined by far more than its monetary value. Hilary Ayshford talked to Tom Beil, vice president of quality at SAFC, about the ways in which the industry is seeking to protect itself
The number of goods detained by EU customs authorities in 2009 for suspected infringement of intellectual property rights fell to 118 million articles, compared with 178 million articles in 2008, while the number of cases decreased for the first time to 43,572 from 49,381 cases recorded in 2008.
Overall, China continued to be the main source country for suspect goods in general, accounting for 64% of the total number of articles. However, for the medicines category the United Arab Emirates was the main source.
Due to the introduction of more precise product categories, it is difficult to make an exact comparison between 2009 and previous years, but medicines were among the top categories of articles detained, at 10% of the total. The number of cases involving medicines and similar products was 3,368, representing almost 11.5 million articles.
At first glance, this looks like good news, but levels of counterfeiting are still relatively high, especially in light of the downturn in international trade volumes as a result of the global recession. Furthermore, the finished goods that arrive at the customs checkpoints are only one symptom of a pharmaceutical manufacturing supply chain that is far from secure.
Even the most stringent border controls would have failed to pick up the cough syrups containing diethylene glycol or to stop contaminated heparin circulating on the US market.
Tom Beil, SAFC
'Global events have increased customer requirements and transparency is needed upstream in the supply chain,' says Tom Beil, vice president of quality at SAFC. 'Looking back at the melamine and heparin events, people ask how such things can happen. But the truth is, it could happen to anyone.'
Even though a company may have a stringent quality process and follow all the procedures to the letter, such systems are not designed to detect or prevent criminal activities.
Beil believes that the perception of what quality is has changed. 'The more people start to look at their supply chain, the more they realise that they don't know where those products come from,' he says.
'Big Pharma is changing. It is now looking at the total cost of quality: not just the cost of that chemical but at what the risk could be. People used to think of a supply chain strategy as a linear process that is only as strong as the weakest link, but we take a matrix approach that is an interactive interchange.
'You need to know who you are talking to both internally and externally,' he says. 'Partnership with suppliers is key.'
Many of the big companies are looking at consolidation of their procurement routes, he maintains, by bringing their small molecule and large molecule people together to share information.
He points out that many of the excipients and other components used in the pharmaceutical sector, and especially in biopharmaceuticals, are made primarily by or for an entirely different industry sector: perhaps only 5% of that product line goes into pharma manufacturing. The supplier is unlikely to change his business model on that basis, but the end user needs to know what they are getting and put the necessary controls in place.
As a contract manufacturer involved in the supply chain SAFC saw a golden opportunity to create a partnership with the end customer. Rather than sitting back placidly, the company decided to engage in conversations within the industry and try to raise the level of supply chain transparency.
'Procurement affects quality control and quality assurance, which affects manufacturing,' states Beil. 'So let's have the conversation and get some feedback to facilitate prioritisation. Then we can make sure we are doing the right things for the right people for the right products.'
It was this attitude on the part of SAFC and other global players in the pharma industry that brought about a major industry-led sharing initiative. Rx-360 is a consortium that is aimed at assuring the quality and authenticity of the products moving through the supply chain. Members also include Abbott, Amgen, BASF, Boehringer Ingelheim, AstraZeneca, GSK, Novartis and Pfizer, as well as many other notable names.
Up to now, the sharing of information gathered during audits has been anathema to pharma companies, but more companies are starting to recognise the benefits of greater transparency.
'Every year we are audited by around 200 companies, in addition to receiving many thousands of questionnaires. Wouldn't it be nice if we could have for our site one audit that could be shared by 20 companies?' Beil suggests. 'I might also be carrying out audits on the same places as some of my customers, and that information could be shared.
'It is not necessarily about competitive advantage, it is purely a community watching to make sure that we are dealing with reputable people and excluding those who aren't. If we have a problem with a vendor, why should we let someone else fall into that same trap?' he asks.
Rx360 has set up a number of sub-groups to look at tools to facilitate the sharing of information. Previous audits have been used to 'prime the pump', and SAFC is willing to be part of a test group to move the process forward.
'If Amgen, for example, has audited our site then we will strip out the proprietary information, but the training system, the GMP, auditable events – all the things that are pretty much standard – sure, why wouldn't we share those?' Beil asks.
Many excipients used in the pharmaceutical sector are made primarily by an entirely different industry sector
However, he acknowledges that this is not a situation where one size fits all. 'Depending on where that ingredient or raw material is being used in the supply chain, the risk is different for each customer. We are not trying to say: here is the audit – take it, and you can't show up. We are just trying to say here is an opportunity for you and to build a little credibility and comfort.
'If it [the product] is the most important component in my supply chain I'm probably still going to go and audit for that.'
Instead of individual company strategies, Rx360 is looking to establish a global industry strategy – a revolutionary concept in Beil's view. He admits that progress may not have been as rapid as the consortium would have liked, but in view of the number of parties involved and the fact that moving forward entails letting go of areas that were previously regarded as competitive information, he believes that things have come a remarkably long way.
'We should be competing on the molecules but we shouldn't be competing on the security of the supply chain,' he stresses. 'That is the message that we are trying to push.'
Due to meet again in mid-September, the next challenge for Rx-360 is to finalise some of the legal aspects of the consortium in the US and Europe to make sure there are no violations of trade compliance issues.
One of the most contentious issues is that of sanctions. On the one hand there are legal implications in publicly warning potential customers about shortcomings in a supplier's operations or products, and on the other hand there is an obligation to let the industry know if there is an egregious fault – the question is who do you tell and how do you do it legally?
If Rx-360 is going to act as judge, then Beil feels strongly that it must judge fairly. 'If a member went out to audit on behalf of Rx-360 and the facility wasn't legitimate or there was malicious intent, who should they tell? You need to have a system of checks and balances; maybe the auditor went to the wrong address, for example, so let's make sure we put in place a programme to review those sorts of situations.
'We all have to be aware that there are opportunities out there for counterfeits and for malicious activities in the supply chain. Let's make sure we are building quality and ensure that we are excluding those people who could bring our industry down through malicious and criminal activity.'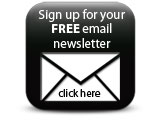 The concept of quality is changing, Beil declares: it now requires a holistic approach.
Companies