Checkweigher offers precise product guidance and handling
Capabilities of XS2 Pharma go well beyond weighing, says Mettler Toledo Garvens
XS2 Pharma checkweigher offers increased weighing accuracy, says Mettler Toledo Garvens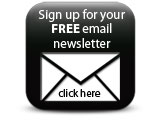 Mettler Toledo Garvens says its new XS2 Pharma checkweigher offers precise product guidance and handling throughout the transfer process for increased weighing accuracy and exact product orientation. Products are weighed with the utmost precision, handled with maximum care, and moved through the line at high conveyor speeds.

The XS2 Pharma features a precise product transfer unit (top and bottom belt) with optimum product guidance for pharmaceutical goods of various sizes, ranging from the smallest up to products that weigh 600g.

The perfectly synchronised conveyor motors avoid any damage or deformation caused by unequal pressure during product gripping, the company says. Further, the XS2 Pharma's refined weighing and outfeed conveyors feature small rollers to ensure smooth passage for even the most delicate packages.

The XS2 Pharma also offers accurate weight control due to a new IP69k weighcell with advanced filter technology. This weighcell features rounded surfaces that ensure best possible protection against adhesion or accumulation of any fine dust particles, the firm says. All aspects of the XS2 Pharma are easy and quick to clean.

The machine's open flap and askew package detection features guarantee consistency on the packaging line and protect downstream packaging machines. Using a single light barrier that is suitable for all product lengths, the new askew package detection feature does away with the need for mechanical adjustment of photocells, reducing changeover time. Its product setup memory stores correct parameters for enhanced detection capabilities. The new system has also been reduced in size, and requires no extension of checkweigher length for integration. The open flap detection unit can be adjusted simply with a hand wheel.

The XS2 Pharma is easily adjustable, allowing manufacturers to tweak weighing requirements and line setups for maximum performance. A clear, 15in colour touchscreen puts all necessary information at the operator's fingertips for easy product changeover. Simple conveyor belt replacement reduces inspection and routine maintenance time, which in turn reduces downtime.

'The capabilities of the XS2 Pharma go well beyond weighing,' said Dirk Bettels, product manager, Mettler Toledo Garvens. 'We understand the needs of our pharmaceutical industry clients and optimised this system specifically for them. Advances in product stability, weighing accuracy and user intuitiveness are now possible.'

The XS2 Pharma features an optional digital position indicator with acknowledgement signals to eliminate operator errors during the setup for product changes. The checkweigher will only allow production to start when all manual adjustments to belts, sensors and other components have been carried out correctly. This feature now makes it possible for these manual adjustments to be automatically entered into the audit trail and enhances conformity to 21 CFR Part 11.


Companies