Chiltern presents webinar on imaging diagnostics and theranostics
"Imaging Diagnostics and Theranostics: Meeting Clinical Development Challenges" webinar will take place on May 17 at 10am EDT
Chiltern, a global contract research organisation, will host a complimentary Xtalks webinar, "Imaging Diagnostics and Theranostics: Meeting Clinical Development Challenges."
The live session will feature thought leaders from Chiltern speaking about the new tools that have evolved in the imaging diagnostic and theranostic space and the opportunities they provide to improve the diagnosis and treatment of cancers and other diseases.
The speakers include:
Prithul Bom, Senior Director of Scientific Affairs and Therapeutic Area Lead for Medical Devices and Diagnostics
Lisa Moore, Executive Director, Medical Devices and Diagnostics Development
Jeffrey Joseph, Executive Director, Statistics
Sapna Hornyak, Executive Vice President, medical device and diagnostics, said:
"This presentation will introduce viewers to the diagnostic and theranostic agents currently in development and discuss the ways they are being implemented."
Among the key topics to be discussed are ools for diagnostic imaging and treatment of cancers and other diseases; the regulatory expectations for these products; and the clinical development challenges they represent.
The webinar will take place on May 17 at 10am EDT.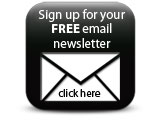 Registration: ChilternWebinar.com .
Companies