Complimentary guide: achieving greater process reliability
Regardless of the type of pharmaceutical products or the method of their manufacture, product quality and yield are dependent on process reliability
This booklet contains a collection of articles that show how METTLER TOLEDO solutions can and are being employed by pharmaceutical companies to increase process reliability and at the same time as reducing operating costs.
METTLER TOLEDO is the leading supplier of quality weighing and measuring solutions. The organisation is the world's largest manufacturer of weighing technologies for use in laboratory, industrial and food retailing environments.
Intelligent Sensor Management (ISM) is an innovative technology for analytical process parameters, adaptable to specific pharmaceutical plant needs.
ISM simplifies sensor handling, improves maintenance management, which increases process reliability and reduces operating costs.
This free guide contains the following topics as well as best practice examples from leading pharmaceutical companies:
Greater process integrity with intelligent sensors
Stay within the limits with intelligent measurement solutions
Getting to PAT with process analytical equipment
Streamline your processes with the new iSense software
Simplified compliance - SOPs for intelligent sensors
Convenient conductivity calibration to meet pharmacopeia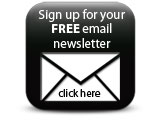 Download this guide at: www.mt.com/uk-reliability-guide
Companies