Elligo Health Research names Deirdre BeVard as Chief Operating Officer
Elligo Health Research, a leading clinical research infrastructure provider that brings together sponsors, physicians, patients and CROs to improve clinical trial access and efficiency, has hired Deirdre BeVard as Chief Operating Officer
Deirdre BeVard
BeVard's innovative approaches to investigative site training, online site communities and adaptive study management will support Elligo's Goes Direct approach by removing barriers to patient participation and retention and simplifying participation in research studies.
In addition, she will help physicians improve processes and conduct studies in their own clinics.
During the past 25 years, BeVard has held leadership roles in clinical affairs and development operations.
Most recently, she was Vice President of Development of Nektar Therapeutics. Responsible for clinical trial leadership, data management and outsourcing, she increased the company's capacity to efficiently execute early and late-stage trials.
BeVard is a member of the editorial board of Clinical Leader and is also the recipient of the HBA Rising Star Award from the Healthcare Businesswomen's Association.
A frequent conference speaker, BeVard will present at DPharm in the Innovative Sources and Solutions track, with a presentation titled "Once Lost, Now Found: Discovering the Last-Mile Solution to Accessing Patients in Health Care."
"BeVard's experience and passion for creating clinical trial efficiencies perfectly align with our core mission," said John Potthoff, PhD, CEO of Elligo Health Research.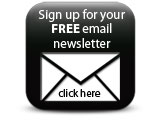 "Through her analysis and fostering of productive stakeholder relationships, she will create environments that enhance the clinical trial process for sponsors, physicians and patients."
Companies