Evaporation technologies for parallel chemistry
Single-sample evaporation systems pose a significant bottleneck for parallel chemistry applications, particularly when the evaporation process has to be monitored and stopped manually
Parallel chemistry enables large numbers of analogues of compounds to be synthesised at the same time. While single-sample evaporation systems, such as rotary evaporators, may be ideal for other tasks, they pose a significant bottleneck for these types of applications particularly when the evaporation process has to be monitored and stopped manually. Many standard laboratory evaporators struggle to cope with the large amounts of TFA (trifluoroacetic acid) common in this application.
However, when evaporating or concentrating samples in parallel, a key concern is the risk of cross-contamination.
Genevac evaporators
Genevac evaporators have been designed from the outset to withstand the rigours of working in the chemistry laboratory.
The unique Dri-Pure anti-bumping system prevents cross contamination by preventing solvent bumping. Preprogrammed methods and temperature monitoring automatically stop the process, eliminating the need for someone to keep watch over evaporators and freeing them for other tasks.
SampleGuard
All Genevac evaporators are robust systems designed to be resistant to the most common solvents and acids used within the chemistry laboratory, including TFA, DCM (methylene chloride) and DMSO (dimethyl sulfoxide). Systems are also available that are resistant to HCl (hydrochloric acid) and nitric acid.
Genevac evaporators are designed to be resistant to most common solvents and acids
The main uses for Genevac systems are:
Solvent exchange – removal of reaction solvents between stages
Re-salt formation – removal of strong acids of bases when changing salt forms. Genevac has a special option for HCl resistance that enables the use of concentrated HCl – ideal for this purpose.
Post-purification handling – removing purification solvents following normal phase, reverse phase or chiral separation. Genevac also offers SampleGenie to enable a large volume to be dried directly into a small storage, which eliminates the need to reformat samples from a flask into a vial. Reverse phase HPLC fractions may also be fast lyophilised in some Genevac systems.
Compound logistics – transfer to and management of samples in storage conditions and systems; this is often done using DMSO, a notoriously difficult to evaporate high boiling point solvent.
Depending on the number and nature of samples then one of several Genevac systems may be suitable – the EZ-2 and HT series are designed for working with smaller samples in plates, tubes and vials. When working with large volumes in flasks the Rocket evaporator is the most suitable, taking up to six flasks.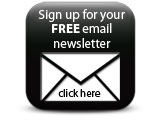 Whether working in drug discovery, flavour or fragrance research, liquid crystal synthesis or academic reaserch, Genevac systems are the ideal tools for use when performing parallel chemistry.
Featured Companies
See also