GEA enjoys continuous success in China
GEA's ConsiGma continuous manufacturing platform for pharmaceutical dosage forms takes centre stage at the Peking University Continuous Manufacturing Symposium in Beijing, China
GEA's ConsiGma continuous manufacturing platform for pharmaceutical dosage forms took centre stage at the recent Peking University Continuous Manufacturing Symposium in Beijing, China. Hosted by the Center for Pharmaceutical Information and Engineering Research (CPIER) at Peking University, the symposium aimed to bring industry, academia, regulators and stakeholders together to discuss innovative developments in pharmaceutical continuous manufacturing and its implementation and regulation.
The forum, the first of its kind in China, included case studies and presentations on the development of CM from 20 speakers and attracted an audience of more than 160 delegates. Representatives from Pfizer, GSK, Merck, Eli Lilly, Vertex and BMS took to the podium, as well as academics and regulators from China and abroad.
Jinbin Tang, Vice President, APC Pharma China at GEA, said: 'It was very satisfying to see that, not only were all our most important Chinese customers present and participating in the symposium, regulatory agencies such as the EMEA, US FDA and CFDA also took part. It's extremely encouraging for Chinese companies to hear the clear statement from governing bodies that there are no regulatory barriers to continuous manufacturing.'
Xu Jiaqi, Director of the Center for Drug Evaluation, China Food and Drug Administration (CFDA CDE), gave the keynote speech, 'Medical Progress and Advanced Technology', which set the scene for further presentations on end-to-end pharmaceutical production and the continuous perfusion culture of mammal cells to produce biologics. 'Continuous pharmaceutical manufacturing is an emerging technology that may very well inspire the pharmaceutical industry to adopt more efficient and cost-effective manufacturing practices that deliver higher quality products and faster times to market,' he observed.
'It went very well,' said Richard Steiner, Business Development Manager. 'Most of our major ConsiGma clients participated in the event and gave presentations. We had an excellent, high quality audience of industry leaders, manufacturers and regulators. The success of the symposium is another strong indicator that the pharmaceutical industry is moving purposefully forward toward CM implementation.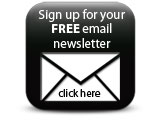 'It's still very much being driven by the major manufacturing firms, including Pfizer, GSK, J&J, Novartis, MSD, Eli Lilly, AZ and BMS, and Vertex is frequently mentioned as a reference and a success story for the whole industry,' he added. 'Vertex's new treatment, which received FDA approval as a breakthrough therapy, was developed and produced using GEA's CM platform, ConsiGma, reinforcing our position as a global expert and pioneering supplier of continuous manufacturing solutions for the production of oral solid dosage forms.'
Featured Companies