High performance materials testing
For the medical device, medical packaging and pharma industries
Lloyd Instruments, the UK unit of the Ametek Measurement and Calibration Technologies Division, based in Bognor Regis, West Sussex, has announced a high performance single column materials testing machine for the medical device, medical packaging and pharmaceutical manufacturing industries.

The LS1 is a complete materials testing solution up to 1kN (225lbf), featuring a full suite of control and test software; a powerful security and audit trail function to help meet FDA 21 CFR Part 11 regulations; dedicated sample holding grips and fixtures; and options for high volume automated tests.

LS1 materials testing solution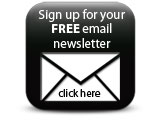 The machine has a new mechanical design featuring linear guide technology, pre-loaded ball screws and sophisticated software compensation systems for high accuracy measurements even over very small extensions or compressions.

A load accuracy of 0.5% down to 1% of load cell value provides high accuracy measurement across a range of loads. With an extended crosshead speed range from 0.01–2032mm/min, the LS1 can be used for tensile, compression, flexural and friction testing including high volume automated testing.

The LS1 operates in stand-alone mode with an optional LCD control console or with a PC or laptop using Lloyd Instruments' NexygenPlus control and analysis software. The machine is also supplied with a remote hand-held controller as standard.

A range of load cells and grips allow the new LS1 test machine to be used for applications such as the evaluation of hypodermic needles for various parameters including bend strength, needle sharpness and the force required for insertion and extraction, to the testing of blister packs and other medical and sterile packaging.


Companies