Hosokawa adds electronic Air Jet Sieve e200LS
Provides faster and simplified operations
The updated Alpine Air Jet Sieve e200LS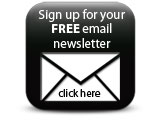 The latest version of Hosokawa Micron's Alpine Air Jet Sieve e200LS is said to provide faster and simplified operations with a higher analysis reliability. It is now supplied with a range of accessories to complement the three software packages available: eControl Basic, Professional and Ultimate, which cover the entire range of particle size analysis.

Samples of around 10g are placed into the Air Jet Sieve where they are fluidised by a revolving jet stream producing accurate separation for sieving. The fine particles are sucked through test screens available in a range from 10 microns to 2mm. These certified test sieves also come fitted with an RFID chip for fully automatic sieve recognition to eliminate potential operator errors.

The new e200LS has an integrated mini-computer with a high resolution 6.4in touch screen that regulates, monitors and controls the entire sieving process.

The firm says the choice of software packages and the comprehensive range of accessories set the new version apart from its predecessors. The software can also be upgraded to a higher version at any time with easy and intuitive operation owing to an easily understandable menu structure.

Other features include individual language selection, automatic identification of the test sieve mesh, information regarding the system data and settings, direct connection of a laboratory balance via an interface. USB, Ethernet and RS232C data interfaces are standard and there is a 1GB analysis protocol memory.

Accessories include a high performance vacuum cleaner; a small filter for active de-dusting of the process air; a high-precision laboratory balance; an ultrasonic test sieve cleaning unit and a high performance cyclone for reliable and clean recovery of fines.


Companies