Hugo Beck finds increased demand for hermetic packaging of medical goods
The company has found a growing demand for hygienic packaging, particularly in emerging markets
Hugo Beck, manufacturer of horizontal flowpack, film packaging and post-print processing machines, has recently seen a rise in the medical goods and pharmaceutical sectors for flowpack machines.
The company's flowpack X-D range guarantees complete air-tightness and was recently specified by a manufacturer of Petri dishes to package a wide range of sizes and bundle variants. Hugo Beck believes the increased manufacturing requirement of Petri dishes is because of the growing demand for testing food and workplace hygiene.
Flowpack machines are used for packaging applications where a hermetic seal is a pre-requisite to ensure the hygiene of the final product. Hygienic packaging is imperative to meet stringent cleanroom standards, with 100% air tightness and multiple packaging layers to protect the Petri dishes.
According to Hugo Beck features of the flowpack X-D range for cleanroom and pharmaceutical applications also include automatic film changing, packaging under modified atmosphere (MAP) and the facility to automatically cut and apply desiccant or oxygen absorber bags.
For the Petri dish manufacturer stacks of 10 Petri dishes were taken standing from the production line and passed to a buffer section. They were then turned through 90° with a handling system and transferred into a finger chain system. A desiccant was laid onto the stacks to ensure moisture protection. The first flowpack wrap is added together with an easy tear cut on the seal to aid opening, along with a hanging hole within the transverse seal. Two further flow wrap layers can then be incorporated by separate flowpack X-D machines. A label that changes colour during the sterilisation process is also added, helping users to verify that this process has taken place and ensure that the petri dishes meet the required hygiene standards.
"Air-tightness of the Petri dish packaging was an essential requirement for this project," said Timo Kollmann, Hugo Beck's Sales Director.
"This, alongside the need to wrap a wide range of different pack sizes and bundles, has meant that our flowpack X-D machines with their unique personalisation set-up and capability to integrate within existing production environments are delivering perfect results at speeds of up to 200 cycles per minute."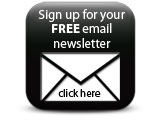 During the sterilisation process a label on the packaging changed colour, to help users verify that the sterilisation process has occurred and to ensure the Petri dishes meet the required hygiene standards.
Companies