India gears up for making Telangana a pharmaceutical powerhouse
Plans underway aim to create a US$100 billion industry in the coming decade
India's Telangana government has unveiled plans to leverage the life sciences and pharmaceutical sector and create a US$100 billion industry in the coming decade, local newspaper Livemint has reported.
Located in southern India, Telangana's capital city is Hyderabad. The region houses more than 800 pharma, biotech and medical technology companies, leading to a combined industry value of $50 billion. Furthermore, the state is known for having one of the largest life sciences sector in Asia, accounting for 35-40% of the national pharma production.
Initiatives in the drawing board include the upcoming Hyderabad Pharma City, a 19,000-acre infrastructure catering to the value chain pharma industry; Genome Valley 2.0, an upgrade to the current cluster into a world-class self-sufficient life sciences ecosystem; and the B-Hub, a biological scale-up manufacturing facility.
"Hyderabad has emerged as the destination of choice for life sciences companies of all sizes given the extraordinary STEM (science, technology, engineering and management) talent pool, vibrant life sciences and technology ecosystem, presence of premier research institutes, availability of ready-to-occupy laboratory space and indeed, proactive government policies," said Shakthi Nagappan, director, Life Sciences, Government of Telangana. Nagappan is also the CEO of Hyderabad Pharma City Ltd.
Industry focus
The Hyderabad Pharma City, the Medical Devices Park, and Genome Valley 2.0 are some of the initiatives already rolled out to accelerate the growth of the pharma sector in the Telangana state.
With about 200 life science companies under it, the Genome Valley is home of big-name companies. Swiss pharmaceutical Ferring is setting up a manufacturing facility there.
The Telangana Medical Devices Park is another ambitious upcoming project spanning 270 acres for R&D, and manufacturing of medical devices with best-in-class industrial amenities and infrastructure.
Data provided by the state government shows that 19 companies have already signed up and are in the process of setting up shop in the Telangana Medical Devices Park.
Medical device manufacturer, Sahajanand Medical Technologies, is one of the companies considering branching out to the park.
The Pharma City project is yet another government plan aiming to create the world's largest pharma hub in a 19,000-acre space, which will cater to create a complete value chain for drug development and manufacturing.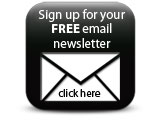 "The planned Pharma City and Medical Devices Park will further strengthen Hyderabad's leadership in life sciences at global level," said Dr Prasanna Deshpande, deputy managing director, Indian Immunologicals. The company has established a state-of-the-art vaccine manufacturing unit at Karakapatla, in the Genome Valley.