LIVE FROM INTERPACK: GEA Pharma Systems introduces lab-scale version of ConsiGma
Capable of running batches of a couple of hundred grams up to 5kg
GEA Pharma Systems has introduced ConsiGma-1, a lab-scale version of the ConsiGma concept launched three years ago.

The new system consists of a patented continuous high shear granulator equipped with all necessary auxiliaries to allow the development of the granulation process. A small dryer equal to one drying segment of the ConsiGma production dryer and capable of handling 0.5 to 1.5kg of granules, can be added to the lab machine, creating a unique combination with integrated controls for the development of continuous processes.

ConsiGma-1 is a lab-scale version of the ConsiGma granulation system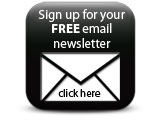 ConsiGma-1 is capable of running batches of a couple of hundred grams up to 5kg (or more if necessary), with less than 10g of product held up in the process and less than 80g of product losses. Because of the fast processing times, minimal retention times and flexibility of the system, it is said to be ideal for developing the formula and process parameters using Design of Experiments. The process parameters developed with ConsiGma-1 can be directly transferred to the full ConsiGma system.

GEA also launched a contained r&d batch production plant, which includes blending, granulation, drying, palletising and coating.

According to Sharon Lyons, marketing support manager at GEA Pharma Systems, the flexible and modular system simply bolts together and will be introduced in the Asian markets.


Featured Companies