LIVE FROM INTERPACK: Schott focuses on containers for biopharmaceuticals
Offers special coatings, products made from COC polymers and syringe innovations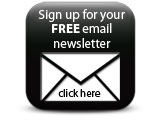 Schott Pharmaceutical Packaging of Germany showcased how its expertise in products and processes as well as its analytical lab services ensure pharmaceutical container stability and safety.

Highlights at Interpack included products for the special needs of sensitive drugs such as coated packaging, containers made of COC polymer, and syringe innovations.

Dr Claudia Dietrich, global product manager, Vials & Coating at Schott Pharmaceutical Packaging, said drug stability and the safety of the growing segment of highly sensitive new biopharmaceuticals put special demands on packaging.

'These topics have also become a primary focus of the pharmaceutical industry in general, driven by trends in regulatory requirements for drug containers and an increased focus of the US Food and Drug Administration (FDA) on glass quality issues,' she said.

Schott offers packaging solutions with high-tech barrier layers to improve the stability and shelf life of the sensitive active ingredients in biopharmaceuticals. These barrier layers are applied to the inside walls using Schott's Plasma Impulse Chemical Vapour Deposition (PICVD) technology.

The company sells Type I plus vials with a quartz-like coating that creates a chemically completely homogeneous container surface and better barrier properties so that the active pharmaceutical ingredient shows a higher chemical stability and a longer shelf life. It also reduces the adsorption of proteins and diagnostic agents.

'As a special benefit, the coating on the inner surface of these vials avoids particles caused by delamination entirely for the vast majority of applications,' said Dietrich.

Delamination is a dissolution of the glassy network that can be caused by alkaline attacks, for example, and leads locally to a full reduction of chemical bonds. In combination with mechanical impact or chemical interaction with the drug, this can lead to the formation of tiny glass particles or lamellae in the drug.

To improve the efficiency of the lyophilisation (freeze-drying) process, Schott has introduced TopLyo vials, which have an ultra-thin hydrophobic interior coating and a special geometry that prevents freeze-dried ingredients from adhering to the wall of a container and minimises glass breakage.

The company also offers a new coated packaging solution that addresses the costly overfill practice of pharmaceutical companies to compensate for the loss that is caused by adsorption of drugs on the container surface. The 'lotus effect' of this coated vial minimises the residual volume of liquid drugs through a special coating.

Schott also offers the InJentle staked needle syringe for the special needs of highly sensitive drugs, which is designed in such way that the drug does not come into contact with either the metal of the needle or the glue during storage.

Ready-to-fill TopPac syringe systems with low extractables, and without ions and heavy metals, reduce the drug container interaction. They are made of COC polymer and are break resistant, lightweight, and transparent with a glass-like appearance.


Featured Companies