LMN Services and Clarke Engineering Services form serialisation partnership with Adents
To provide customised serialisation software solutions
LMN Services and Clarke Engineering are partnering Adents to offer serialisation solutions
LMN Services, a North Carolina, US-based customer service company focused on the pharmaceutical industry, and Clarke Engineering Services, a developer of manufacturing and packaging services technology and solutions based in Fishers, Indiana, US, will work with Adents to provide serialisation and track-and-trace software solutions.
Adents' unit identification and traceability software is said to be flexible, easily scalable, and quick to install as it does not require add-on hardware.
This 'standardised software' approach to serialisation also allows companies to accelerate their routes to compliance, keep abreast of consumer safety, innovate with new communication channels, and gain valuable market insight.
With more than 30 years of pharmaceutical sector experience, LMN Services offers a suite of expert level automation services – serialisation, validation documentation, project management, and control systems. The firm currently works with several multi-national pharmaceutical customers, managing and executing serialisation programmes and automation projects.
'LMN Services looks forward to sharing the Adents comprehensive serialisation solution with our pharmaceutical customers,' said Mark Newsome, President of LMN Services.
'The turnkey track and trace software is a key asset as we seek to help pharma companies stay in line with increasingly complicated serialisation requirements around the world.'
Paul Edelman, President of Clarke Engineering Services, added: 'Serialisation software from Adents will help our customers leverage big data and gain competitive advantages through use of a personalised method of connecting brands to their markets with unique product identification.'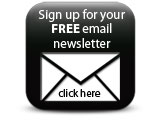 James Cummings, VP Americas for Adents, said: 'We are confident the expectations of the customers of our new partners, LMN Services and Clarke Engineering Services, will not only be met but exceeded. Our Pharma Suite Solution and global track and trace experience will enable their customers to comply with the approaching 2017 Drug Supply Chain Security Act (DSCSA) deadline, and increase their safety and security implementation capabilities.'
Companies