Laurus holds grand opening event at new facility
Contract Manufacturing | Equipment | Research
Laurus Synthesis has officially opened its doors in Woburn (MA, USA), welcoming pharmaceutical and biotech executives to a new, state-of-the-art facility
Newly launched Laurus Synthesis has officially opened its doors in Woburn, MA, US, welcoming pharmaceutical and biotech executives to a state-of-the-art facility of more than 10,000ft2. In addition to offices and administrative space, the site features a large portfolio of laboratory space with appropriate air and water treatment capabilities.
'This facility is ideal for the work we plan to do on site. Even before we made any renovations, the site offered a tremendous amount of lab space for bench chemistry, with fume hoods and other basic requirements in place and ready to use,' said Stuart Needleman, President of Laurus. 'Coupled with the investments we have made in analytical and process development equipment, we are on track to deliver excellent chemistry services for our clients.'
The grand opening event was hosted by Dr Satyanarayana Chava, Founder and CEO, Laurus Labs, India, Chandrakanth Chereddi, Vice President, Synthesis Business Unit, Laurus Labs, India, Needleman and Kevin Duffield, Vice President Operations.
As a US affiliate of Laurus Labs, India, Laurus Synthesis offers specialised laboratory services, including process development, method development, impurity identification services and route selection for APIs. Laurus also provides intermediates and key starting materials, as well as the collaborative service capabilities of Laurus Labs in India, including technical transition for scale-up and commercialisation.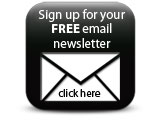 Dr Chava stated: 'The synergy of more than 100 of our scientists in India and this new US-based team, specifically chosen for their record of innovating breakthrough chemistry, outpaces previous expectations of pharmaceutical and biotech support from service companies. This launch is an example of Laurus Labs' efforts to offer global services.'
Companies