Lonza signs manufacturing deal with Athera
Biotechnology | Contract Manufacturing | Finance
Will initiate cell line and process development for PC-mAb monoclonal antibody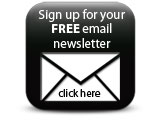 Lonza has signed a new development and manufacturing agreement with Athera Biotechnologies, part of the Karolinska Development portfolio in Sweden.

The Swiss supplier to the pharmaceutical and healthcare industries will initiate cell line and process development for Athera's monoclonal antibody PC-mAb, a treatment for acute coronary syndrome, using its GS gene expression system.

'The PC-mAb project from Athera fits well with Lonza's core competencies and technical experience,' said Stephan Kutzer, head of Lonza's Custom Manufacturing Division.

PC-mAb is currently in pre-clinical development, using a unique fully human monoclonal antibody developed for Athera by Dyax in Boston, US. It is being developed to restore cardio-protective levels of anti-PC and prevent secondary CVD events after acute coronary syndrome.

In addition, Athera has developed a biomarker and companion diagnostic CVDefine kit. The biomarker, anti-PC, is linked to increased risk for cardiovascular disease and could in the future be used to identify patients who could benefit from Athera's novel therapeutics.


Companies