Merck KGaA launches strategic venture capital fund
Biotechnology | Ingredients | Research
Merck KGaA has set up Merck Serono Ventures to invest in biotechnology
Merck KGaA has set up Merck Serono Ventures, a corporate venture capital fund to invest in emerging biotechnology companies that have the potential to provide products in the division's core therapeutic areas, in particular in neurodegenerative diseases, oncology and autoimmune and inflammatory diseases.
"Biotech start-up companies are an important element in scientific innovation," said Bernhard Kirschbaum, executive vice president of r&d at Merck Serono. "Merck Serono's venture capital fund will provide the opportunity to support scientific excellence in our core fields of interest and provide start-up companies with the opportunity to interact early on with our organisation."
Merck Serono Ventures has an initial commitment to invest up to Euro 40m over the next five years.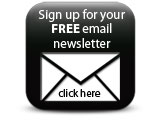 Merck is a global pharmaceutical and chemical company with total revenues of â"šÂ¬7.6bn in 2008 and 32,800 employees in 59 countries.
Companies