Mettler Toledo launches new multi-parameter transmitter
The latest M400 transmitter has combined touchscreen, tactile soft-key user interface and analog sensor compatibility
Mettler Toledo Process Analytics has launched a new version of its multi-parameter M400 transmitter series for process analytics applications.
The new M400 features a combined touchscreen and tactile soft-key user interface. The high-contrast screen permits viewing in all light conditions, and the soft keys allow operation even if protective gloves are being worn.
Parameters covered by the M400 series address the needs of the process industries from chemical applications to pharmaceutical production.
The new series is compatible with analog sensors and Mettler Toledo's digital Intelligent Sensor Management (ISM) probes.
ISM's features include advanced sensor diagnostic tools that can be displayed on the M400 and accessed remotely via asset management software.
The HART communication protocol provides integration of the diagnostics into process control systems.
In addition, ISM sensors can be calibrated away from the process in any convenient location, then connected to the M400 which will set itself up appropriately.
A software tool supplied with the transmitter enables configuration of the M400 via PC and USB stick. The configuration can then be shared among other M400s. This simplifies setup and enhances batch configuration efficiency.
"I think we've covered everything with the new M400," said Kang Liu, Product Manager for transmitters at Mettler Toledo Process Analytics.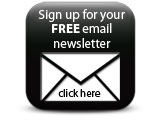 "The combination of Touch and Key control, wide parameter coverage, ISM and robust design make it highly suited for modern production facilities across the process industries."
Companies