Micro-Macinazione opens new warehouse
Ingredients | Equipment | Packaging
Will house APIs, micronised materials, highly potent substances and cytotoxic products
Micro-Macinazione, a leading European specialist in the micronisation of active pharmaceutical ingredients (APIs), has expanded its storage capacity by opening a new warehouse to meet a growing volume of orders and to pave the way for further growth in the business.
The warehouse, located in Molinazzo di Monteggio, Ticino, Switzerland, has been officially inspected by Swissmedic, the Swiss agency for therapeutic products and quality standards for Good Manufacturing Practice (GMP). The certified storage facility will hold incoming materials as well as already micronised, highly potent substances and cytotoxic products, which are subject to special safety requirements.
The new 500m2 warehouse offers extra space on two floors for 630 Euro-pallets.
The firm said business is going well, with sales up 23.4% in the first quarter of 2016 compared with the same period last year.
'This pleasant course of business is the direct result of our investments in research and development, and in new production units and mills,' said Giovanna Libralon, Head of Business Development.
Over the last two years, Micro-Macinazione has invested more than CHF4m (€3.6m; US$4.01m) to establish a new R&D department, build a new control banding system and construct new production units for the micronisation of highly potent substances and cytotoxic products.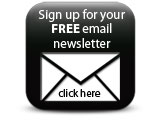 The company also has a new jet mill for processing very large volumes of highly active ingredients.
Companies