Microtest Laboratories to manufacture vaccine for clinical trial
Contract Manufacturing | Regulatory
To support ImmusanT Nexvax2 vaccine for treating coeliac disease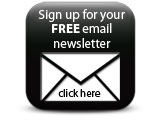 Microtest Laboratories of Agawam, MA, US is to manufacture ImmusanT's Nexvax2 immunotherapeutic vaccine for its upcoming clinical trial.

In addition, the firm will provide a full range of testing services to support ImmusanT's drug product manufacture, including method transfer activities, complete final product release testing, storage and stability.

ImmusanT recently raised US$20m to fund the development of the Nexvax2 vaccine, which is for the treatment of coeliac disease.

Safety, tolerability and bioactivity of Nexvax2 have been established in a Phase 1 clinical study.

'As a one-stop source of on-site pharmaceutical testing and manufacturing services, Microtest provides a fast, efficient, cost-effective – and risk-minimising – alternative to subcontracting with a variety of providers at multiple locations,' said Alex Mello, director of Project Management at Microtest Laboratories.

Microtest Laboratories provides aseptic processing and fill/finish services and a full range of pharmaceutical testing services for biotechnology and pharmaceutical companies of all sizes conducting Phase I, II, or III clinical trials.


Companies