More convenient format for media fill broth
Ingredients | Equipment | Packaging | Regulatory
Animal-free media fill broth is now available in ready-to-use bags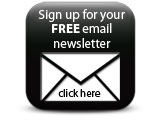 Provider of microbiology supplies, Oxoid now offers Cold Filterable Vegetable Peptone Broth (cfVPB) in ready-prepared in low-density Bioprocess Containers (BPCs). Designed specifically for pharmaceutical media fill trials, these ready-to-use bags can simply be connected to customers' process simulation, eliminating the need for bulk media preparation.

The BPCs are manufactured from a medical grade plastic film that meets USP Class VI requirements and are certified free from animal-derived components. Connection is made through a male or female connector that is attached to the BPC with C-Flex tubing.

Oxoid cfVPB is also certified free from animal-derived components, making it ideal for production environments in the pharmaceutical industry, where there is a need to control the risk of contamination from animal-derived materials–particularly with the emergence of diseases such as transmissible spongiform encephalopathies (TSE).

'BPC's provide an efficient means for companies to save time and resources,' said Maria Higgins, pharmaceutical applications manager, Oxoid products. 'The containers reduce waste and lower cleaning costs. Moreover, the BPCs minimise the risk of cross-contamination, allowing companies to meet regulatory standards.' says the company.

The cfVPB is gamma-irradiated at a dose validated to be lethal for all yeasts, moulds and bacteria, including bacterial spores and mycoplasmas. The BPCs are, likewise, gamma-irradiated. The medium is prepared using water-for-injection–quality water. The BPCs are aseptically filled, ensuring that the prepared medium is suitable for use in pharmaceutical clean room support areas. The product is also accompanied with quality certification providing full traceability for each batch.

The broth is available as standard in 10 and 20 litre volume BPCs; other sizes are custom-made.
Companies