MultiFLEXA 250 offers speed and flexibility
Continuous motion capsule filling machine is equipped with the MultiNETT weight control system
MultiFLEXA 250 continuous motion capsule filling machine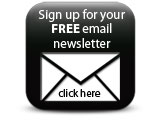 The main features of MultiFLEXA 250 continuous motion capsule filling machine from MG2 are reliability, speed and flexibility.

The machine is capable of producing 250,000 capsules an hour and also includes the MultiNETT weight control system.

The MultiFLEXA 250 features two dosing stations of the 'no capsule – no dosage' type, which saves on products and avoids their dispersion in the processing area and the environment. The stations are suitable for any oral solid form and relevant combinations.

The capsule handling and product dosing area is completely separate from the technical zone, which includes transmission elements and lubrication systems.

To optimise the product flow, the MultiFLEXA 250 can be integrated with automatic loading systems for capsules and products, as well as systems to sort, clean and distribute filled capsules at the outfeed.

A containment version, which ensures the insulation of the filling zone, and a fully automated Wash in Place version are also offered.

To control and guarantee the production quality, MG2 says the MultiFLEXA 250 can be equipped with MultiNETT, a 100% weight control system integrated to the machine that checks in process the net weight of each dosed capsule. It can also check product microdosages and the different components in dosage combinations.

MultiNETT allows the quantity of dosed product to be measured accurately, because the body is kept in a fixed position inside the sensor for quite a long time. The system employs the capacitive tomography to guarantee accuracy and precision, regardless of variables such as the position or the quantity of product inside the capsule.

The MultiNETT technology can be applied to production machines, as well as to those used in laboratories.

MG2 equips other machines with the MultiNETT system, including the Microdose (semi-automatic filling unit for laboratories), Planeta (capsule filler for medium productions) and Labby or FlexaLAB (machines suitable for r&d laboratories, clinical trials, small batches and special productions).


Companies