NEWS FROM CPHI: Borealis adds innovative PP grades to Bormed portfolio for healthcare sector
Soft yet tough polypropylene is suitable for pharmaceutical packaging
Borealis has added a soft PP to its Bormed portfolio
Borealis and Borouge, leading providers of plastics solutions, focused on new, innovative speciality polypropylene (PP) grades in the Bormed portfolio of products for the healthcare sector at CPhI.
This portfolio comprises polyolefins for medical devices, pharmaceuticals and diagnostic packaging with superior technical performance.
The most recent additions to the range include Bormed SC876CF, a soft, yet tough PP with a flexural modulus of 330 MPa and a melting temperature of 149°C.
This EU and US Pharmacopeia-compliant grade offers excellent thermal and optical stability during and after the steam sterilisation cycle. It also provides excellent balance of high toughness at low temperature and allows for cost optimisation in polyolefin (PO) film and tubing formulation thanks to a potentially significant reduction in the use of impact modifiers (e.g. SEBS) and safeguards the performance and reliability of pharmaceutical packaging.
The main applications for Bormed SC876CF are as components for the core layers in co-extruded film structures used in pharmaceutical primary packaging (IV bags, continuous ambulatory peritoneal dialysis pouch systems), secondary packaging and in films for medical device packaging.
Bormed HJ875MO is a high-flow PP homopolymer with an MFR (melt flow rate) of 75 and offers good stiffness for moulding applications.
This EU and US Pharmacopeia-compliant grade is suitable for applications requiring low extractables and/or minimum interaction with filling substances such as Polymerase Chain Reaction (PCR) plates, multi-well titre plates and pipette tips.
'We continue to expand our dedicated range of Bormed grades in order to offer our customers even more choice when it comes to functionality and reliability in healthcare applications,' said Jane Toogood, Senior Vice President, New Business Development Borealis. 'Our mission to innovate helps us remain at the forefront of healthcare trends.'
The International Petroleum Investment Company (IPIC) of Abu Dhabi owns 64% of Borealis, which is headquartered in Vienna, Austria. The remaining 36% is owned by the energy group OMV. Borealis provides services and products to customers around the world in collaboration with Borouge, a joint venture with the Abu Dhabi National Oil Company (ADNOC).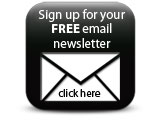 Borouge is currently expanding its Borouge 3 plant in Abu Dhabi and when fully operational it will deliver an additional 2.5 million tonnes of capacity, bringing the total Borouge capacity to 4.5 million tonnes. Borealis and Borouge will then have approximately 8 million tonnes of polyolefin capacity.
Companies