Name change for Laureate Pharma
Biotechnology | Contract Manufacturing | Finance | Research | Regulatory
Becomes Laureate Biopharmaceutical Services to reflect breadth of services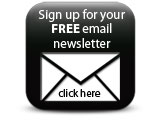 US contract services provider Laureate Pharma, has changed its name to Laureate Biopharmaceutical Services (Laureate Biopharma) better to describe the services offered and will expand its capabilities following a US$20m injection of capital.

The company has been operating from its Princeton, New Jersey facility since 1981 and since 1996 has focused exclusively on serving other developers in the biotherapeutics market.

Chief executive Michael Griffith said: 'This name change, although subtle, speaks to our wealth of experience in protein production and a deep scientific bench, which is unique to the industry.'

He said the company aims to extend its reputation for quality and delivery by adding technologies, capacity and staff, as well as launching a contract analytical testing business.

Laureate Biopharma will upgrade its aseptic fill capabilities and protein production facilities and services, in addition to expanding its mammalian cell line creation services.


Companies