Olivier Brandicourt to become new CEO of Bayer HealthCare
Former Pfizer executive joins the German pharmaceutical firm
Olivier Brandicourt
Bayer has named Olivier Brandicourt as Chief Executive of Bayer HealthCare. He takes up the position on 1 November.
Brandicourt will replace Professor Wolfgang Plischke, who since March has led Bayer HealthCare on an interim basis in addition to his existing duties as a Bayer AG Board Member.
'With Olivier Brandicourt we have found a strong leader with outstanding international experience and a successful track record in the healthcare industry. I am convinced that he can significantly contribute to the further growth of our healthcare business,' said Bayer Group CEO Marijn Dekkers.
Brandicourt has 25 years of international experience in the pharmaceutical industry, including executive responsibilities in France, the US, Canada and the UK. He has been a member of the executive leadership team of Pfizer, New York, US, for the last three years.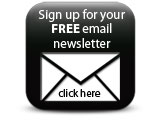 Until recently Brandicourt was President and General Manager of Pfizer's Emerging Markets and Established Products Business Units. Before that he held senior operational positions as President of the Global Specialty Business Unit, and until 2012 he was head of the Global Primary Care Business Unit. Furthermore, he previously held senior regional and country management positions at Pfizer and positions across a range of disciplines including medical and marketing at Warner-Lambert/Parke-Davis.
Companies