PCI to share innovative Flexline serialisation technology at Pharma Expo
Leading packager to unveil flexible technology for meeting serialisation requirements at event in Las Vegas
Leading pharmaceutical contract packager PCI will share its FlexLine serialisation technology at Pharma Expo being held in conjunction with the PMMI PackExpo Las Vegas event on 28-30 September.
PCI has invested in serialisation technology capacity expansions for its facilities across North America and Europe to meet customer demand in advance of pending requirements in both regions, as well as requirements in emerging markets around the world. PCI's FlexLine offers an innovative stand-alone serialisation service for clients, complementing integrated serialisation technologies that the company offers.
'Having a multitude of options for product serialisation is a real benefit for our clients,' says Ian Parsonage, Director of Global Serialisation at PCI. 'Through the Antares technology we have implemented in our operations, we provide our customers with high speed integrated solutions for high volume outputs, and then at the same time also offer the stand-alone FlexLine solution for more modest volumes and select patient populations.
'We are clearly seeing a trend towards smaller batch sizes and specialised medicines for targeted disease states. Likewise we support many global medicines destined for developing and emerging markets. This FlexLine is an excellent solution for smaller run sizes, quick changeover, and a very efficient operation with minimal client investment.
'We have custom-built these lines with considerable thought for ease of use and maximum flexibility. We like to say they can accommodate a product as small as a matchbox, all the way up to the size of a shoebox. The FlexLine also offers a convenient solution for clients looking to meet the DQSA requirements for their packaged products, but lacking that serialisation finishing operation to add the final codes. We can accept finish goods, apply serialised codes to make the product compliant to the requirements, and repack for a market ready solution for the customer. We have seen tremendous interest in this service.'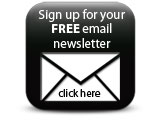 PCI's FlexLine employs custom Antares technology, featuring application and inspection of serialised codes, product commissioning and full multi-level product aggregation in establishing parent-child relationships for saleable unit, intermediate packaging, shipper and pallet. Consistent with PCI's other serialisation equipment, FlexLines are integrated into PCI's global data systems for direct connectivity to customer systems enabling secure inbound and outbound data exchange. FlexLine technologies are qualified and available at PCI's sites across North America and Europe.
Featured Companies