Packaging Coordinators Inc announces capital investment at Rockford, Illinois
Pharmaceutical packaging firm invests in machine capacity, warehousing and facilities infrastructure to support growth
Packaging Coordinators Inc (PCI), formerly AndersonBrecon, a supplier of pharmaceutical commercial packaging solutions and clinical trials services in the UK, has made further unspecified investment at its facilities in Rockford, Illinois, US in support of business growth and expansion.
PCI acquired AndersonBrecon Inc in May and is adding additional equipment capacity and facilities infrastructure, as well as hiring more staff in support of business growth.
PCI says its Rockford plant is experiencing its fourth year of significant growth and has appointed approximately 160 people since January 2012.
In addition, the company is looking to support new business by expanding its machine capacity, warehousing, and facilities infrastructure. PCI has added multiple blister packaging and bottling lines to meet increased demand in prescription and over-the-counter pharmaceutical markets and plans additional investment in this area.
The company is also investing to support growth in commercial biotech and investigational medicines. Capital investments include expansion of on-site refrigerated cold chain storage capacity at 2–8°C, –20°C, and –80°C.
PCI provides packaging services for pharmaceutical and healthcare products and operates nine facilities in the Rockford area totalling more than one million square feet and employing in excess of 1,300 people.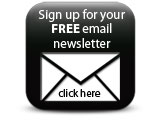 PCI is owned by an entity formed by affiliates of leading investor Frazier Healthcare, a provider of equity and venture capital to high growth and emerging healthcare service and biotech companies.
Featured Companies