Packaging the new generation of pharmaceuticals
Innovations in flexible packaging, embedded sensors and high-quality glass are moving the market forward
Plastic has long been the most used raw material in pharmaceutical packaging because of its exceptional barrier properties. Investments in flexible packaging and continuing recycling programmes amid environmental concerns mean that the use of plastic in pharmaceutical packaging shows no signs of wavering.
The growing elderly population and resulting focus on senior-friendly packaging will contribute to the demand for flexible packaging. Companies are seeking out designs that balance convenience needs with tamper evidence and product protection, according to the 2018 Pharmaceutical Packaging and Processing Whitepaper, produced by PMMI, the Association for Packaging and Processing Technologies.
At the same time, pharmaceutical companies are diversifying the use of packaging technologies and materials. Active and intelligent packaging offers solutions for patient compliance issues. Nanotechnology and biopharmaceuticals have significantly impacted the drug delivery industry … and packaging forms play an integral role in the drug delivery process for some new medicines, such as injectables. The advent of these new drugs and compounds has resulted in a need for enhanced protection against factors such as moisture, light, oxygen and mechanical forces.
Marrying protection and convenience
Beyond its easy-open appeal, flexible packaging protects pharmaceutical products from contamination and environmental conditions while making them safer and easier to dispense with precision. They also offer the advantages of chemical resistance, oxygen, light and moisture barriers, sealant layers and flexographic printing.
Bags and pouches have applications in medical devices, liquids, wound and burn care dressings, unit dose medications, medicated swabs, transdermal patches, capsules, pills and tablets, implantable devices and diagnostic test kits and more.
For example, pouch solutions for medical device, pharmaceutical and diagnostic products can reduce the need for a heat-seal. Packaging suppliers also offer bag-in-box technology that innovates packaging and storage of bulk pharmaceuticals for institutional healthcare use. The double-package solution is designed to protect quality, extend shelf-life and reduce waste for shelf-stable, preservative-free products.
Flexible pouches also serve as innovative alternatives to the traditional boxes and cartons that usually house blister packaging. Multiple laminated, opaque layers provide barrier protection for prescription and over-the-counter drugs while making it difficult for children to open the packaging. Pouches are also easier to take on the go in first-aid kits, purses and bags, while offering a unique combination of pliability and strength that ensures neither the packaging nor the medication inside becomes damaged.
Embedded sensors for patient safety
Although about two thirds of Americans have a prescription medication, approximately 50% of people do not take their medications as prescribed.1 Innovations in packaging have the potential to help increase patient adherence, potentially saving thousands of lives a year.
For example, blister packs with embedded microchips can record when a medicine is taken or administered and give reminders regarding when the next dose is due by beeping or otherwise signalling the patient. Other smart pack features may include expiration date warnings, storage condition monitoring, tamper alerts and bottle caps that can record dosing history data by tracking the removal of the cap.
Near-field communication (NFC) technology is a method of delivering information about medicines interactively — using a video or audio message — on the patient's smartphone. NFC also has track-and-trace applications throughout the supply chain. These tags can wirelessly communicate with NFC-enabled smartphones and can transmit product states such as factory sealed or opened. Furthermore, the NFC tags can contain unique identifiers for authentication and tracking.
Glass in high demand
Biopharmaceuticals are rapidly gaining popularity owing to their ability to address challenging medical conditions with a precision that was unimagined even 20 years ago. Autoimmune conditions such as arthritis, which had been treated symptomatically for decades, are now treated with injectable biologics that treat the condition's source. At the same time, patients can manage aggressive cancers with antibody based biologics by also targeting specific biologic processes.
The emerging market for injectables is increasingly focused on outpatient treatments for chronic conditions. Injection has, for decades, been largely limited to inpatient use, with health professionals actively involved in administering doses. Now, what started as a burden for patients with diabetes — daily subcutaneous injections — has evolved into a manageable dosing strategy for a variety of medical conditions.
As a result, syringes are being used more often, and may be preferable for their speed and direct application benefits. Glass's chemical durability and uniform surface chemistry enable smoother line operations. Pharmaceutical companies are investing in research to improve the material by reducing flaws and cracks, which can cause supply shortages and recalls.
Find it at Healthcare Packaging EXPO
The global pharmaceutical packaging market, valued at $62.754 billion in 2017, is projected to reach $100.76 billion by 2023.2 As the ageing population and innovations in biopharmaceuticals continue to transform the pharmaceutical landscape, companies can explore solutions such as blister packs, pouches, tubes and syringes is pushing the market forward.
Manufacturers can see the latest packaging technologies from more than 250 exhibiting companies at Healthcare Packaging EXPO (23–25 September, Las Vegas Convention Center), which is colocated with PACK EXPO Las Vegas. Owned and produced by PMMI, the shows will also offer educational programming and opportunities to cross-pollinate ideas among industries.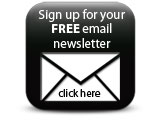 References
www.pillsy.com/articles/medication-adherence-stats.
www.mordorintelligence.com/industry-reports/pharmaceutical-packaging-market-industry.
Companies