Pall opens Life Sciences Centre of Excellence in Shanghai
Extending its local capabilities in China
Pall Corporation, a filtration, separation and purification specialist, has opened a Life Sciences Centre of Excellence (CoE) at its new Zhangjiang site in Shanghai, China.
The new CoE offers biopharmaceutical process solutions, technical and validation support, as well as training, and extends Pall's local capabilities in the region.
'This year marks the 20th anniversary of Pall's expansion into China. The opening of the Shanghai Life Sciences Centre of Excellence is another milestone in Pall's development in China,' said Larry Kingsley, Chairman and CEO of Pall Corporation. 'The new Centre of Excellence not only reinforces our commitment to investing in the region, but also makes it easier for customers in the area to do business with us.'
Integrated with the CoE is a branch office that serves both life sciences and industrial customers.
More than 200 people work at the 8,600m2 Shanghai facility, which provides filtration, separation and purification solutions for the biopharmaceuticals, medical, food and beverage, process technologies, aerospace and microelectronics industries.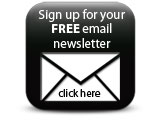 'China is an important market for Pall and long-term, favourable economic trends give us the confidence to continue development in the potentially high-growth region,' said Hang Gek Low, Vice President of Pall China.
Companies