Pall opens Life Sciences Centre of Excellence in Singapore
Will provide advanced process demonstration, validation support and training capabilities for a growing base of life science customers
Pall BioProcess Specialist works with a PKP Chromatography System
(Photo: Business Wire)
Pall Corporation, a global leader in filtration, separation and purification, has inaugurated its Pall Life Sciences Centre of Excellence in Singapore, the latest addition to the company's global customer support network. Located in Singapore's Gemini Science Park II at the heart of Asia's biosciences industry, Pall's newest Centre of Excellence provides the most advanced process demonstration, validation support and training capabilities available for a growing base of life sciences customers in the region.
According to the Singapore Economic Development Board (EDB), seven of the top 10 pharmaceutical companies have located manufacturing facilities in Singapore. Recently, there has been exceptional growth in the area of biologics and vaccines manufacturing, with six new biologics and vaccines plants coming on-stream in the last 36 months. The new Pall facility will cater to this expanding base of manufacturers.
'Pall's new Singapore Life Sciences Centre of Excellence is representative of our global strategy of investing in high-growth areas where the demand for biotechnology process development and training is acute. It will serve as a central hub for our business and operational activities across the region,' said Yves Baratelli, president, Pall Life Sciences.
'This latest Centre of Excellence also reinforces Pall's commitment to providing high-level technical support for local start-ups as well as multinational customers that do business in the area.'
The 430m2 facility is a showcase for Pall's full range of life sciences equipment and disposable solutions. These include single-use systems (SUS), depth filter systems, Stax systems, tangential flow filtration (TFF) systems, chromatography systems, process monitoring, sterile filters and others.
The complex was designed by Pall Scientific and Laboratory Services (SLS) to lead customers through the sequential stages of process flow. It incorporates a series of SLS laboratories dedicated to specific stages of process development, including: disposable media preparation and transfer; upstream processing; cell harvesting and product separation; column packing; disposable media preparation and transfer; purification and polishing; virus reduction and formulation. The complex also offers a simulated cGMP training environment and contains a state-of-the-art seminar and training theater.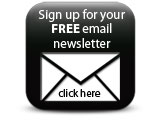 'The Singapore Life Sciences Centre of Excellence consolidates training and technical services, making it unparalleled as a resource for biotechnology companies seeking solutions for their process challenges,' said Eric Garnier, president, Pall Asia. 'Biotechnology drugs and biologically derived vaccines are filtration and purification intensive. Pall is singularly well positioned to meet the growing market demand for this expertise.'
Companies