Pharma Technology offers EconoFlex vertical tablet deduster
Design allows dust extraction to take place close to tablet path
The EconoFlex tablet deduster
Pharma Technology Inc (PTI), a New Jersey, US-based manufacturer of tablet dedusters and capsule polishers combined with metal detectors and loading systems for solid dose production, offers the EconoFlex vertical tablet deduster for the dedusting and deburring of all tablet types.
EconoFlex features a high pressure-moulded polymer spiral composed of FDA-approved material with a closed face surface (0.5µm RA) that does not scratch or discolour and is resistant to heat and alcohol. The high-tech materials and innovative design allow dust extraction to take place on the spiral's outer circumference, as close as possible to the path of the tablets for optimised dedusting. The result is a higher dedusting capacity compared with traditional units.
EconoFlex's differentiating trait is the capacity for vertical height gain made possible by the machine design. The taller the outlet height, the larger an output container can be used, yielding the possibility of needing only one operator rather than two – even when running a double-sided tablet press or high-speed capsule filler.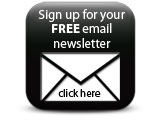 The machine's spiral segments are stackable and dismountable for versatility and ease of use. This also affords varying gains in height, allowing for discharge after dedusting/metal detection in taller containers or drums at least 30in off the floor.
Companies