Piramal HPS upgrades facility in Scotland
Piramal Healthcare (UK) is making a two-year,
Piramal Healthcare (UK) is making a two-year, £1m investment in its high potency substances (HPS) production facility in Grangemouth, Scotland.
The company will use the funding to prepare and validate one its six production suites for the commercial-scale manufacture of antibody drug conjugates (ADCs). These ADCs are said to be a novel way of delivering synthetic potent drugs to cancer tumour cells while limiting their effect on normal cells.
The project, supported by Scottish Enterprise, will include the launch of an ADC currently being developed by the unnamed US biotech with which Piramal has been working for several years.
The Indian drugmaker's HPS facility produces ADCs and several synthetic cytotoxic drug candidates, including small molecule APIs.
Piramal has three ADC-dedicated suites at Grangemouth in addition to three suites for synthetic small molecule cytotoxic manufacturing.
In a separate move the company has relocated its UK Biocatalysis Division to custom-designed laboratory facilities in Wilton, Teesside.
The labs will carry out a range of activities including molecular biology, microbiology (including fermentation to 10-litre scale), enzymology, biotransformation and analytical chemistry.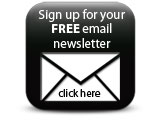 Piramal's Morpeth facility in the UK has in addition renewed a contract with Pfizer to produce APIs, bulk formulated products and finished dosages for the pharmaceutical giant. Financial details were not disclosed.
Featured Companies