Porvair Sciences introduces new seal applicator for microplates and microtube racks
Microplates producer Porvair Sciences announces the Autocapper, an electronic applicator for friction sample seals
Autocapper elecronic sealer by Porvair
The new applicator, called the Autocapper, allows seals to be applied more quickly and securely. It features a drawer to hold a microplate and cap mat.
Porvair Sciences claims that the Autocapper provides a reliable, high integrity sample sealing over many years' service.
It contains a powerful motor to apply sufficient force to fit cap mats of varying materials to most commercially available deep well plates.
The Autocapper can accurately and reproducibly apply sealing caps to 96 position barcoded microtube racks.
The unit can be bolted down to a bench for extra stability. Adaptors are also available to enable sealing of shallow well plates using the device.
Established in 1992, Porvair Sciences is one of the largest global manufacturers of ultra-clean microplates for life science, synthetic chemistry and other applications.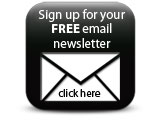 They create manual and automated equipment designed to assist laboratories improve the reliability and productivity of solvent evaporation and sample sealing tasks.
Companies