Record year for CPhI events in Frankfurt
Ingredients | Equipment | Packaging
Co-located pharma events play host to more than 2,200 exhibitors and record number of visitors
Attendance at CPhI Worldwide 2011 and its co-located events ICSE, P-MEC Europe and InnoPack looks set to smash all records set in more than twenty years of the events, subject to ABC audit. Hosted at Messe Frankfurt, Germany from the 25-27 October 2011, the events attracted 2,200 global exhibitors.
Each individual show experienced growth: P-MEC Europe grew more than 44% compared with 2010, and despite exhibitors moving over to the new InnoPack event, ICSE still had a strong showing with more than 220 exhibitors. Notably, the new InnoPack event met with positive feedback and attendance with more than 100 global exhibitors hosting attendees from more than 140 countries.
'The scale of the events has grown exceptionally over the years. As an events organiser, it is important to us that the size does not change the opportunity for each visitor to have a unique and personal experience and we invest a large amount of time and money to ensure this,' said Greg Kerwin, UBM's Portfolio Director Pharma. 'Despite the financial challenges that still remain globally, to have a year like we just did in Frankfurt means that we are succeeding and that our client base sees the value of these events.'
The 2011 pharmaceutical events were centred on a few popular returning features, as well as many new and expanded ones. The pre-show conference offered a chance to learn and network before the events got underway. The zoning format also returned – with additions – and once again helped to facilitate better time management. The expanded format included new zones in CPhI for Generic APIs and Finished Dosage resources, three new zones for New Exhibitors, USA Exhibitors Zone, and Logistics and Supply Chain Zone within ICSE and a Labelling Zone in InnoPack.
The CPhI Innovation Awards returned for their eighth year to recognise, celebrate and honour companies and organisations that are breaking new ground in the pharmaceutical, packaging, contract services and biopharmaceutical sectors. The gold winner of the CPhI Innovation Award was Glycotope for its GlycoExpress platform; the silver medal went to Acuros for its disposable drug delivery device; and the bronze was awarded to Johnson Matthey Catalysts for its Colour-Tag-Protein technology that works as a marker for protein expression.
In addition to the introduction of InnoPack as a stand-alone event, P-MEC Europe launched the LABWorld Pavilion to cater to high technology areas such as instrumental analysis, measuring and testing technologies, materials testing, quality control and laboratory equipment that are separate from the 'traditional' large-scale capital machinery, equipment and technology with which P-MEC has become associated. The LABWorld Pavilion was met with positive feedback.
Other introductions to the show included Lunchtime Education Series, where high-level presentations from industry leading executives were given in a format that also offered attendees with time to enjoy a lunch while conducting targeted networking. Further new features included expanded social networking platforms and the introduction of virtual events for those unable to travel to Frankfurt.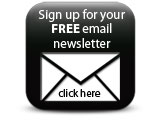 CPhI Worldwide, ICSE, P-MEC Europe and InnoPack will return to offer a unique business and networking platform for the varied sectors of the pharmaceutical market from 9 – 11 October 2012 at the Feria de Madrid in Spain.
Companies