Redd&Whyte introduces Preddator liquid handling system
Featuring unique dispense head technology
The Preddator liquid handling system features unique dispense head technology
Redd&Whyte, a UK supplier of liquid handling automation for drug discovery and life science research applications, has introduced the Preddator liquid handling system, which features unique dispense head technology and achieves less than 1% CVs at nanolitre volumes, saving time and reagent costs.
The Preddator system has undergone independent microplate dispensing performance checks with the National Institute of Standards and Technology (NIST) approved Artel MVS multichannel verification system. These tests showed that Preddator can achieve an accuracy of 0.69% CVs at 500nl, across 384-well plates, which delivers substantial cost savings in, for example, high throughput screening programmes.
Bury St Edmunds-based Redd&Whyte says the Preddator is also the only automated commercial nanolitre microplate dispenser that can reliably pipette difficult to dispense substances such as DMSO, oils, detergents and gels, as well as cells, proteins and other biological samples. The Preddator's unique dispense head is designed with a solenoid to work continuously, saving scientists time as they can leave Preddator unattended when dispensing viscous reagents or cells, without worrying about blockages and inaccurate assay data which can result from inconsistent dispensing.
Roger Poole, MD of Redd&Whyte, said: 'This dispenser has been developed with scientists at two major pharma companies over two years so now to be delivering unrivalled percentage CVs that are between 5–10 fold better than any other low-volume microplate dispenser commercially available is an excellent achievement.'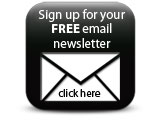 Redd&Whyte will show the Preddator at the Society for Laboratory Automation and Screening (SLAS) 2013 Conference in Orlando, US, which takes place next week, from 12–16 January.
Companies