Riemser Pharma takes over Keocyt
Purchase of French pharma company will strengthen its international position in the speciality pharmaceutical sector
German speciality pharmaceutical company Riemser Pharma has acquired privately owned French company Keocyt, significantly strengthening its position on the French and neighbouring southern European markets.
Keocyt brings to market pharmaceutical products that are applied in the treatment of rare diseases, especially in cancer therapy and neurology. The Paris-based company was founded in 2007 by Jean-Francois Auffret and Christophe Pasik, two former employees of Pfizer and markets the drugs Zanosar, Estracyt, Prodilantin and Dilantin used for the treatment of certain pancreatic endocrine tumours, prostate cancer and status epilepticus, respectively.
'I am very pleased that we could acquire Keocyt, a very successful speciality pharmaceutical company, to further strengthen our European growth strategy,' said Dr Kai Deusch, CEO of Riemser Pharma. 'This acquisition successfully extends our oncological portfolio in France and opens possibilities of developing niche markets in the neurological sector in the future. In addition, Keocyt contributes a very attractive product pipeline to the joint cohesive product portfolio.'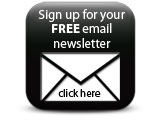 Dr Pasik will serve as the CEO of Riemser Pharma France, which will have its headquarters in Paris.
Companies