Russian institute upgrades with three automatic Flexicon liquid filling machines
Fills up to 38 microtubes and up to 30 bottles (20–100ml) a minute
An epidemiology research institute in Moscow has ordered three Flexicon FMB210 fully automatic filling and capping systems from Watson-Marlow Pumps Group
A leading epidemiology research institute in Moscow, Russia has installed three Flexicon FMB210 fully automatic filling and capping systems from Watson-Marlow Pumps Group. The new machines, located in different laboratories across the facility, will be at the forefront of providing anti-epidemic arrangements for communicable and parasite-born diseases.
Traditionally, the institute's laboratories performed simple manual filling and capping of bottles and micro-tubes. Keen to upgrade, it installed its first Flexicon PF6 dispensing pump, a semi-automatic FF20 bottle handling system and FC10 crimp capper in 2006. In subsequent years, several more FF20, PF6 and FC10 units were purchased.
Last year, the institute wanted to move into fully automatic filling and capping operations and opted for a trio of Flexicon FMB210 machines. The FMB210 is a complete concept for fully automated production based on a design featuring modular tool blocks on a central tool platform, for different applications.
Micro tubes, vials and bottles are processed by means of a 10-slot star wheel, which positions the vials with great stability and accuracy in the different working stations. The star wheel indexing system offers accurate positioning and gentle handling. The FMB210 is also equipped with a number of sensors to facilitate correct operation and ensure that a missing bottle does not result in subsequent filling/capping.
Two of the FMB210 machines are used to fill 1.5ml and 2ml micro-tubes and vials with a maximum 1.3ml of test substance. Up to 38 micro-tubes a minute are filled with an accuracy better than ±1%. After filling, the machine applies screw caps by deploying Flexicon's highly accurate, servo-driven screwdriver with torque control.
The third FMB features a BU12 bottle 'unscrambling' unit for bigger plastic bottles with screw caps. The bottles used are 20–100ml, with filling volumes from 8–100ml. The output of the machine depends on the size of bottle and filling volume, but it will be up to around 30 bottles a minute.
Typical batch size is around 1,500 bottles. After the filling and capping process, the micro-tubes, vials and bottles are used for in vitro testing.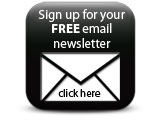 Each FMB210 machine is being used for around four hours each day initially, although production is set to ramp up in the near future.
Companies