Sartorius Stedim Biotech expands PAT portfolio
Exclusive global sales and development alliance with Aber Instruments adds sensor technology for real-time biomass measurement
Sartorius Stedim Biotech (SSB) has entered into a global sales and development partnership with Aber Instruments, a Welsh company specialising in bioprocess and brewing equipment. Aber is a supplier of sensor technology that is used by the biopharmaceutical industry for in-line biomass measurement in cell cultivation and fermentation processes.
Based on this co-operation, SSB has secured exclusive global marketing and distribution rights to Aber's single-use sensor technology for the biopharmaceutical market. Aber will supply SSB with measuring instruments and SSB will manufacture the biomass sensors under licence, integrate these into its single-use bioreactors and exclusively market these products in a dual-branding arrangement. New single-use sensors will be developed by both companies.
SSB has continuously expanded its process analytics portfolio in the area of single-use sensors to enable real-time, non-invasive measurement of critical process parameters such as pH, dissolved oxygen content, temperature, glucose, lactate and biomass. 'Single-use sensors make our disposable bags even more intelligent,' said Stefan Schlack, Senior Vice President of Marketing at SSB.
'They deliver real-time information about the progress of cell culture processes and help biopharmaceutical customers to understand their processes even better and further optimise them.'
In-line biomass sensors enable precise and reproducible information to be obtained on the progress of a fermentation process, without having to take samples and analyse these in the laboratory. As a result, cells are not unnecessarily exposed to stress caused by manual sampling and contamination risks are eliminated.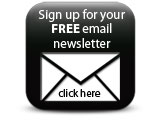 In conjunction with SSB's existing PAT and software solutions, biomass sensors represent high-performance tools for modelling and optimising biopharmaceutical development and manufacturing processes, as well as for further accelerating development times.
Companies