Silverson Flashmix incorporates powder at very high rate
Combines intense high shear consistent batch-to-batch powder incorporation
The new Silverson Flashmix is the result of innovative design plus years of industry experience.
'It is a simple, effective and economical solution for some of the most complex powder/liquid mixing applications in the processing industries,' says Peter Matthews, technical manager, Silverson Machines. 'In the design, we were able to combine intense high shear, which gives us an agglomerate free mix, with a high rate of powder incorporation of up to 250 pounds per minute.'
Ergonomically designed, the Flashmix does not need a feed pump nor does it require adjustment during operation to maintain the high powder flow rate as viscosity increases. Powder incorporation is consistent, batch to batch.
Its sanitary design incorporates an EHEDG and 3-A certified mixer that can be cleaned-in-place. The Flashmix is also energy efficient, requiring 65% less power than similar machines.
It is available in two models—each with or without a stainless steel sack table:
FMX30 with 10 hp motor
FMX45 with 15 hp motor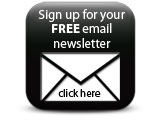 The Flashmix not only meets 3-A standards, it surpasses them. It is designed to meet the European Hygienic Engineering & Design Group (EHEDG) standard – the toughest in the world. The EHEDG is considered the international benchmark for sanitation because its standards set forth stringent bacterial contamination level parameters for equipment to achieve after cleaning. Silverson is the only manufacturer in the world today producing mixers that meet both of these standards.
Featured Companies