Silverson launches new Verso benchtop mixer
Suitable for pilot-scale or laboratory applications
The new Verso benchtop in-line mixer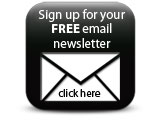 Making a successful transition from the lab to production scale has always been a challenge and according to Silverson Machines, with the new Silverson Verso, it has become less of one.

'The Verso reproduces what we can do on a production scale,' explains David Rothman, director of Silverson Machines. 'It gives clients the ability to start scaling accurately with smaller volumes than they were able to previously.'

A bench top in-line mixer, the Verso is suitable for pilot-scale or laboratory applications. Controlled from a digital operating touch pad, it offers excellent reproducibility when scaling up, and with a tachometer, ammeter and programmable timer, it provides an accurate and easy method of forecasting the performance of larger in-line mixers under full-scale conditions.

The Verso complements Silverson's lab range of equipment, providing the next step in the scale-up process. The 1hp (0.75kW) machine has a self-pumping flow rate of 1,500 litres/hour (depending on product viscosity).

'We developed the Verso as a direct response to customer requests. Our customers wanted an interim size machine that could allow them to streamline their scale-up process,' says Rothman. 'Our production scale UHS Series of in-line mixers can be used with single or multistage rotor/stator configurations, so we have included that option with the Verso as well.'

A full range of interchangeable workheads is available for the Verso, allowing it to perform the widest range of mixing duties, including blending, emulsifying, homogenising, solubilising, suspending, dispersing, particle size reduction and reaction acceleration.


Featured Companies