Silverson solutions
Silverson Machines will be showing its Bottom Entry High Shear Mixers and the VSP Batch Mixer. The company will be demonstrating the advantages of using Bottom Entry units on lower viscosity mixes, particularly where process hygiene is an issue. Typically these are used for high viscosity products.
The VSP Batch Mixer is designed to allow free-flowing powders to be incorporated into liquids by feeding them from a hopper through an eductor tube directly into the mixer's rotor/stator workhead. This introduces the powder to the liquid under high shear, producing an agglomerate-free dispersion, and virtually eliminating problems such as rafting, dusting and 'scumline' on the vessel walls.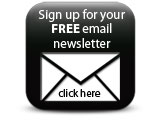 Silverson will also be showing laboratory mixing equipment, notably the L4RT high shear laboratory mixer, for which more than 40 interchangeable mixing assemblies are available.
Featured Companies