Small robot for sterile environments
Four models of the VP-G2 are available
The new VP-G2 Sterile Robot, developed by Denso for sterile cleanroom environments, is now available from AA Robotics, based in Aylesbury, Buckinghamshire, UK.

With a maximum payload of 2kg the VP-G2 robot is for use in cleanrooms where there is a requirement for sterile manufacturing, processing and packaging. Its coating and sealing technology allows it to be cleaned with hydrogen peroxide.

Four different models of the VP-G2 Sterile Robot are available depending upon the environment in which it will be used. Each meets cleanroom P100 standards and is compliant with EHEDG (European Hygienic Engineering and Design Group standards) and GAMP (Good Automated Manufacturing Practice.

VP-G2 sterile robot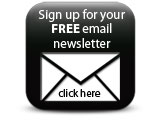 The robot is also IPA certified by the Fraunhofer Institute. This certification covers airborne particle emission, hygienic design, chemical resistance, surface cleanability regarding particles, surface cleanability regarding selected micro-organisms and resistance to micro-organisms.

All wiring and connections to the robot are protected and isolated under its base. The smooth shape and sanitary design is engineered to prevent the adherence or ingress of liquids or other particles, the company says.

"This robot has been developed in response to the needs of the pharmaceutical, food, laboratory, electronic and medical device industries," said Neil Billingham of AA Robotics.

"By meeting the standards required in sterile environments this robot will enable AA Robotics to introduce new automation to cleanroom processes, thereby improving both quality and speed of production for our customers."


Companies