Smith & Nephew grows surgical robotics offering
The British medical technology company has invested in its digital surgery portfolio through the acquisition of Brainlab's Orthopaedic Joint Reconstruction business and the opening of a new R&D centre
Smith & Nephew has established its digital surgery and robotic ecosystem through product launches and investments. The British medical technology company has announced updated and new surgical robotics lines, the acquisition of the Brainlab Orthopaedic Joint Reconstruction business, and a new R&D and medical education centre.
This announcement comes on the heels of the company's acquisition of Osiris Therapeutics. Osiris delivers regenerative medicine products, including skin, bone graft and articular cartilage substitutes.
CEO, Namal Nawana, said: "Smith & Nephew is making a long-term commitment to bring together advanced technologies in robotics, digital surgery, and machine learning as well as augmented reality to empower surgeons and improve clinical outcomes. Over time these digital surgery and robotic assets will be deployed across all surgical specialities and healthcare settings where Smith & Nephew's operates, starting with orthopaedic reconstruction and sports medicine."
Updates to handheld robotic surgical systems
Currently in development is NAVIO 7.0. The next version of Smith & Nephew's handheld robotic surgical system. NAVIO 7.0 is being designed to improve the surgeon experience through a new intuitive interface, expanded surgical preferences, and streamlined workflow, which may reduce surgery time over the previous version.
The new version will also bring the ANTHEM Total Knee System for Emerging Markets onto NAVIO.
NAVIO 7.0 software has not been cleared by the FDA for distribution in the United States and is not yet commercially available, but is planned for the second half of 2019.
Next generation surgical robot in development
Development of Smith & Nephew's next-generation surgical robotics platform is planned to be complete in late 2019, ahead of full commercial release in 2020.
The platform dramatically reduces the physical footprint, enabling it to be incorporated into Smith & Nephew's sports medicine tower. This, together with its CT-free technology, makes it an ideal solution for all surgical settings, including ambulatory surgery centres (ASCs).
Advances in surgical workflows, data acquisition and connectivity will aim to make the platform faster again than NAVIO 7.0, to further reduce procedure times.
Collaboration with Brainlab
Smith & Nephew has agreed to purchase the Munich-based Brainlab Orthopaedic Joint Reconstruction business used in over 500 accounts worldwide. Smith & Nephew has also acquired the Brainlab associated salesforce, which will be integrated into its own robotics commercial organisation, supporting the acceleration of this business, and certain other intangible assets.
Smith & Nephew's initial priority will be to install the Brainlab hip software onto NAVIO 7.0 and to upgrade current NAVIO users to the new platform.
Smith & Nephew and Brainlab will also collaborate on developing additional applications, including digital surgery among others, to enhance the functionality of Smith & Nephew's automation platform and expand its clinical indications.
Work will initially be focused on orthopaedic reconstruction and sports medicine, with opportunities to expand into other surgical specialities thereafter.
The platform will be compatible with the Brainlab digital operating room offering, allowing the sharing of data to improve future clinical practice, and will support augmented reality.
New R&D and medical education centre
Smith & Nephew has also announced a new R&D and medical education training facility for robotics in Pittsburgh, US, the home of its robotics business, tripling its floor space for robotics.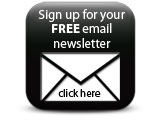 The commercial terms of the innovation partnership with and acquisition from Brainlab and the lease of the new facility in Pittsburgh have not been disclosed.
Companies