Stabilitech raises £2.2m to drive expansion of business
Biotechnology | Ingredients | Equipment | Packaging | Research
The new funding will enable the UK stabilisation technology company to expand its business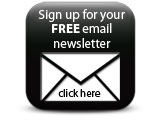 UK company Stabilitech has raised £2.2m in funding to progress the commercialision of its proprietary thermal stabilisation technology platform that enables vaccines and biopharmaceuticals to be stored at a wide range of temperatures.

Stabilitech's technology platform enables the long term stable storage of vaccines and biopharmaceutical products over a wide range of temperatures, protecting against both heat and freeze damage.

The new funding will enable the company to expand its business to meet the growing demand from the biopharmaceuticals, vaccines and diagnostic companies interested in using its technology. The company has signed eleven feasibility agreements with vaccine and biopharmaceutical companies over the past two years.


Companies