Swissfillon assists Swiss government in COVID-19 test kit production
Contract Manufacturing | Regulatory
In less than 4 weeks, the company developed and established a filling process for the transport medium
Swissfillon, a drug product CMO specialised in the sterile filling of highly potent liquid APIs, has supplied 0.8 million aseptically filled transport media in syringes for the Swiss Army Pharmacy's COVID-19 PCR test kit. The project begun in March 2020, when the government approached Swissfillon. The mandate to provide testing capabilities for Switzerland's 8.6 million population was urgent.
In less than 4 weeks, the company developed and established a filling process for the transport medium, which the Swiss Army Pharmacy had procured from Zurich-based KlusLab.
"Thanks to our technical team, we were able to manage the initial filling under great time pressure within a very short time, an achievement which we are proud of" said CEO Daniel Kehl.
The syringes are filled aseptically on the company's own isolator filling line, which is also used for filling sterile injectables, its core business.
Carole Delauney, Director of Business Development at Swissfillon will be joining the speaker panel at Manufacturing Chemist Live, taking place in September 2021. Delauney will discuss the success of filler and the trials and tribulations they faced over the past 18 months with adapting to the new market using a life cycle approach.
Hear from industry experts to optimise your pharmaceutical supply chain, by booking your delegate ticket today!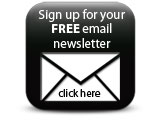 For more information, visit the event site now.
Companies